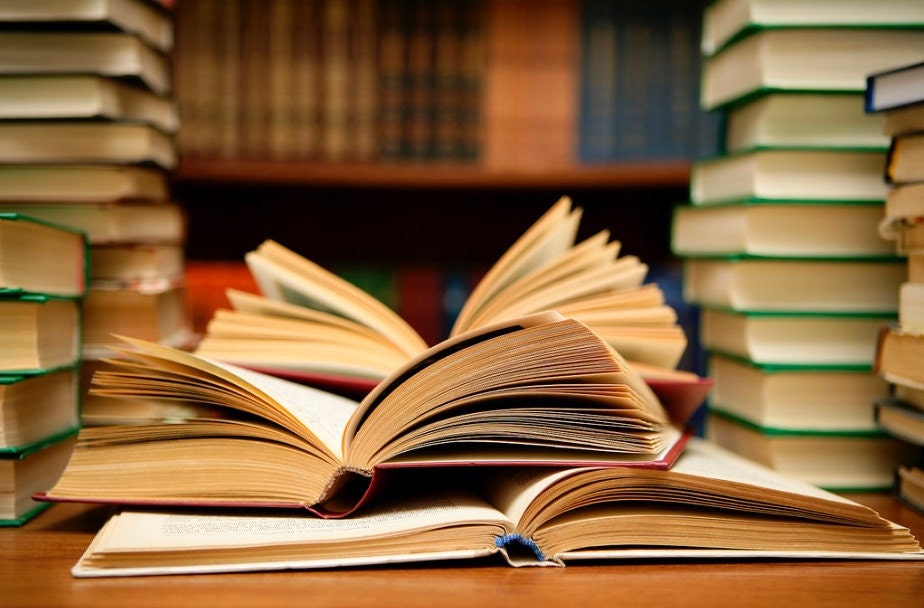 A girl and her books
I loved going to college. I am a person made to go to school, memorization and regurgitation of information was my specialty. In my final years of high school I was allowed partial enrollment at the local community college. This was an amazing deal to get college and high school credits without having to pay!
After graduating high school just being a few credits shy of an Associates degree I returned to the same community college on a scholarship. Within a semester I had my Associates degree. The community college offered many areas of study and I still wasn't quite sure what I wanted to do but science was always one of my favorites. 
After earning my Associates I continued with a science heavy curriculum planning to earn credits for either nursing school or some kind of health research related career. I was going to help humanity by being a servant in the medical field or as a first responder or maybe as a research scientist. 
Health and the human body are interesting and complicated, I thrive in stressful environments and I love working hard. And of course like half of millennials I have a romanticized idea of saving the world and being a better person to make the world a better place.
All those plans changed with one class. Environmental Science.
A general education course required for and science or health related career path. The actual course description: "Introduction to current topics in environmental science and fundamental principles of ecology. Topics include human population growth, natural resource use, biodiversity, climate change, species interactions, habitat alteration and fragmentation, ecosystem services, carrying capacity and sustainability."
Wow! What a loaded curriculum! My mind was opened to the reality that the world we live in is full of chemicals, it is not designed for sustainability and we are adding a burden to our plant every day. We discussed in detail topics from fluoridated water, organic produce, vaccinations, chemical laden body care products and mass production practices. 
One 5 credit course in my fourth year of college changed everything, how I saw the world and how I was going to fit into it. I couldn't change the world working within the flawed health care system. A spark went off and plans went out the window as the tend to do.
A lot had to happen before I started Uplifting Products approximately 3 years later including my relocation to beautiful Mt Shasta area. Also years of making my own household cleaners, body care products and discovery of a passion for green living. 
Today the blog is about one of the first things I made at home that not only eliminated chemicals from my everyday life but was also cost effective. I learned to make this recipe in that Environmental Science class that changed my life.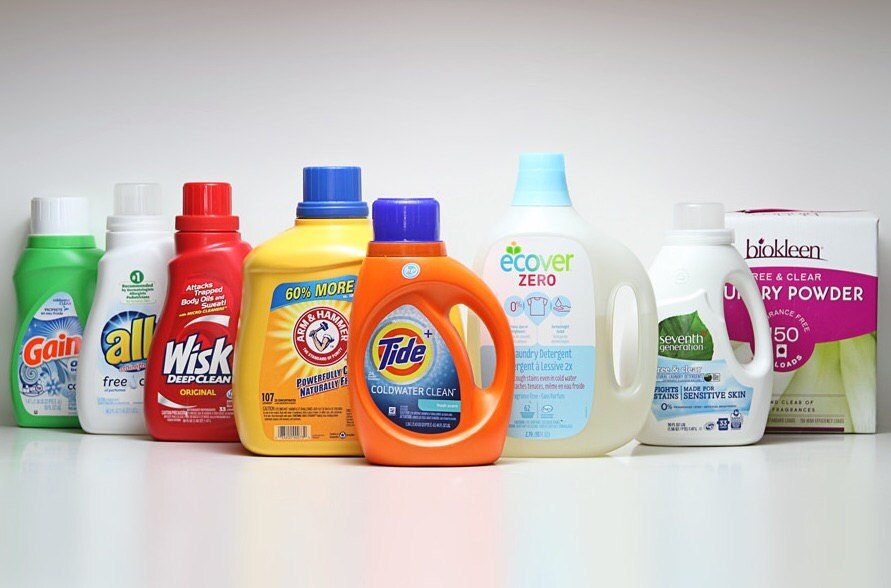 Chemicals In, Health Out 
Making your own laundry detergent substitute is easy, cheap and safe for every type of washer. I had minor allergic reactions to 75% of laundry soaps after going through puberty and this is a nice alternative to the expensive hypoallergenic laundry detergents.
Chemical laundry detergent is some scary stuff. The top four brands of laundry detergent in the USA are Tide, Arm & Hammer, Purex, and Gain. Using my old trusty research website the Environmental Working Group Chemical Database you can see how these four brands receive some of the worst safety ratings of tested laundry detergents.
EWG uses complex equations to figure out how to rate their products using all the data applicable. Basically it breaks down to a rating between -10 to 10 with ranges equalling to a letter; A through F like a school grade; -10 being and A and 10 being an F. A being a rating for products that are not hazardous, don't pose a risk to human health and are relatively low in chemicals. F being a rating for products that are carcinogenic, are hazardous to human health and are full of toxic chemicals.
Arm & Hammer - $404 million in anual sales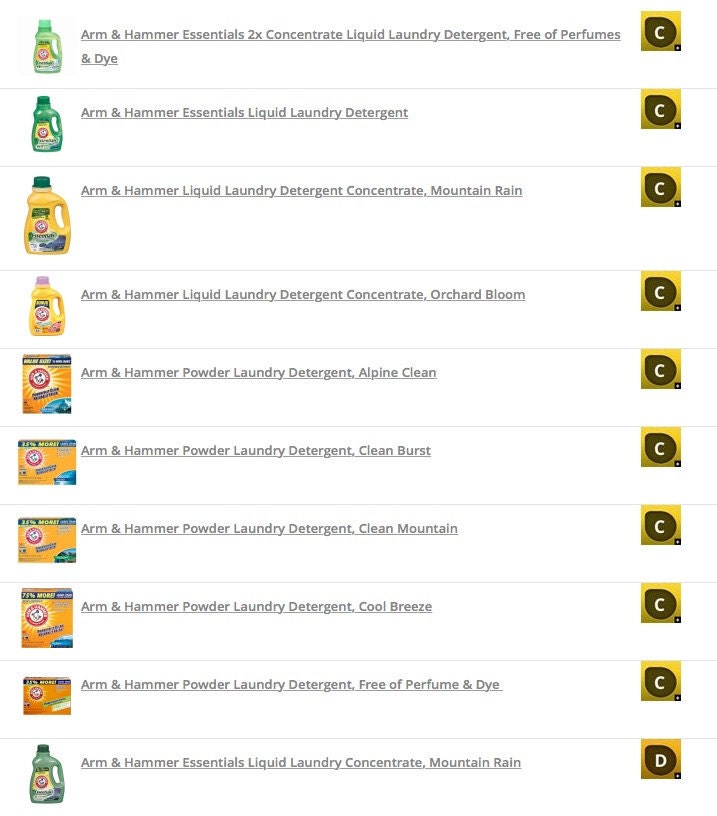 Gain - $582 million in anual sales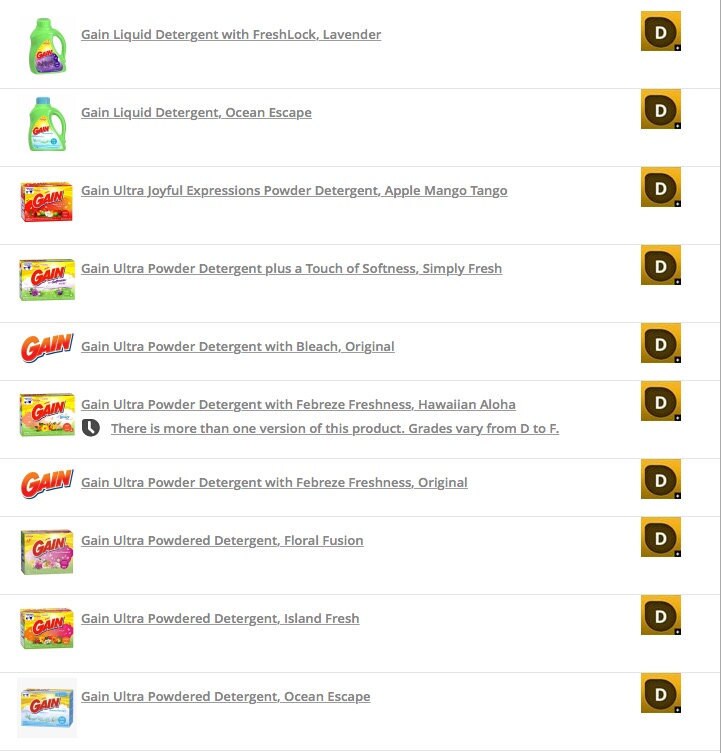 Tide - over $1 billion in anual sales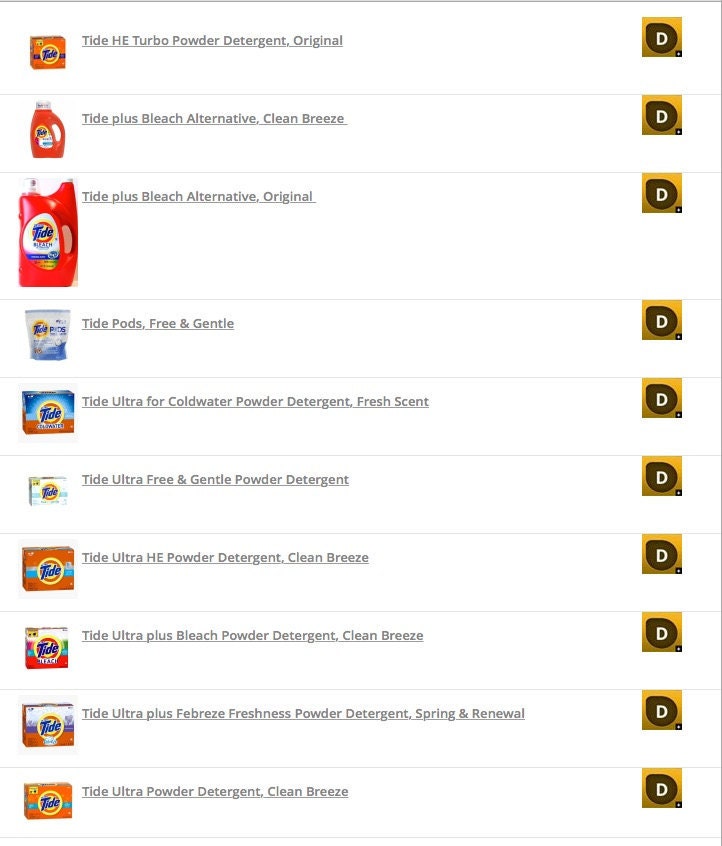 Purex - $250 million in anual sales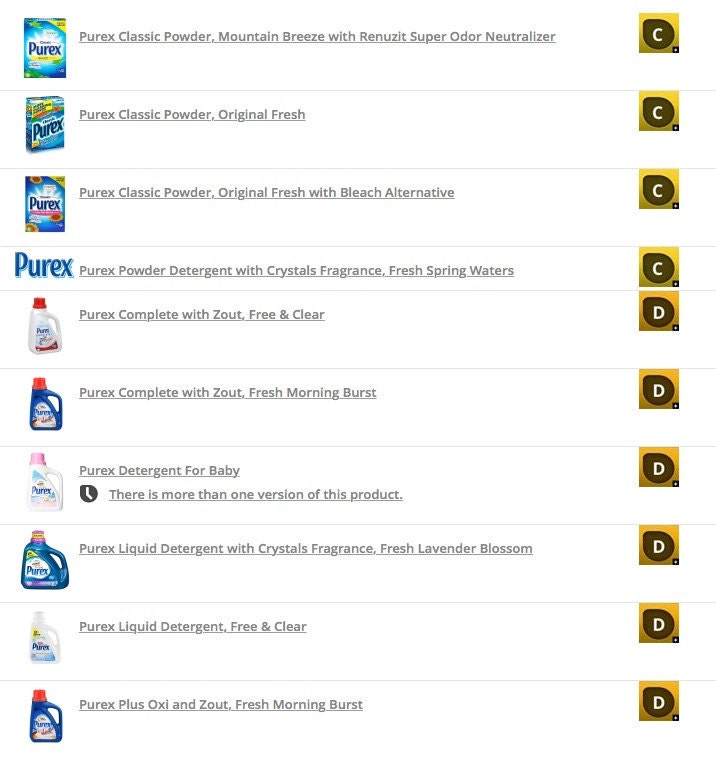 I encourage to look into the details of the EWG reports on these products, I have left the link in the resources.
Ingredients: the first step of any successful recipe
Depending on how you live your life you might already have these ingredients like I did. I wanted to make the gel laundry soap for this blog and I already had the right amount of Borax and Soda Washing Ash from my normal cleaning routine. 
However, when I first took that college class that opened my eyes I had a bottle of Tide laundry detergent because no way could I afford the organic laundry detergent. I had never heard of borax or soda ash and had to do some research and even in a big city like Portland I had to run around a few stores to find what I was looking for.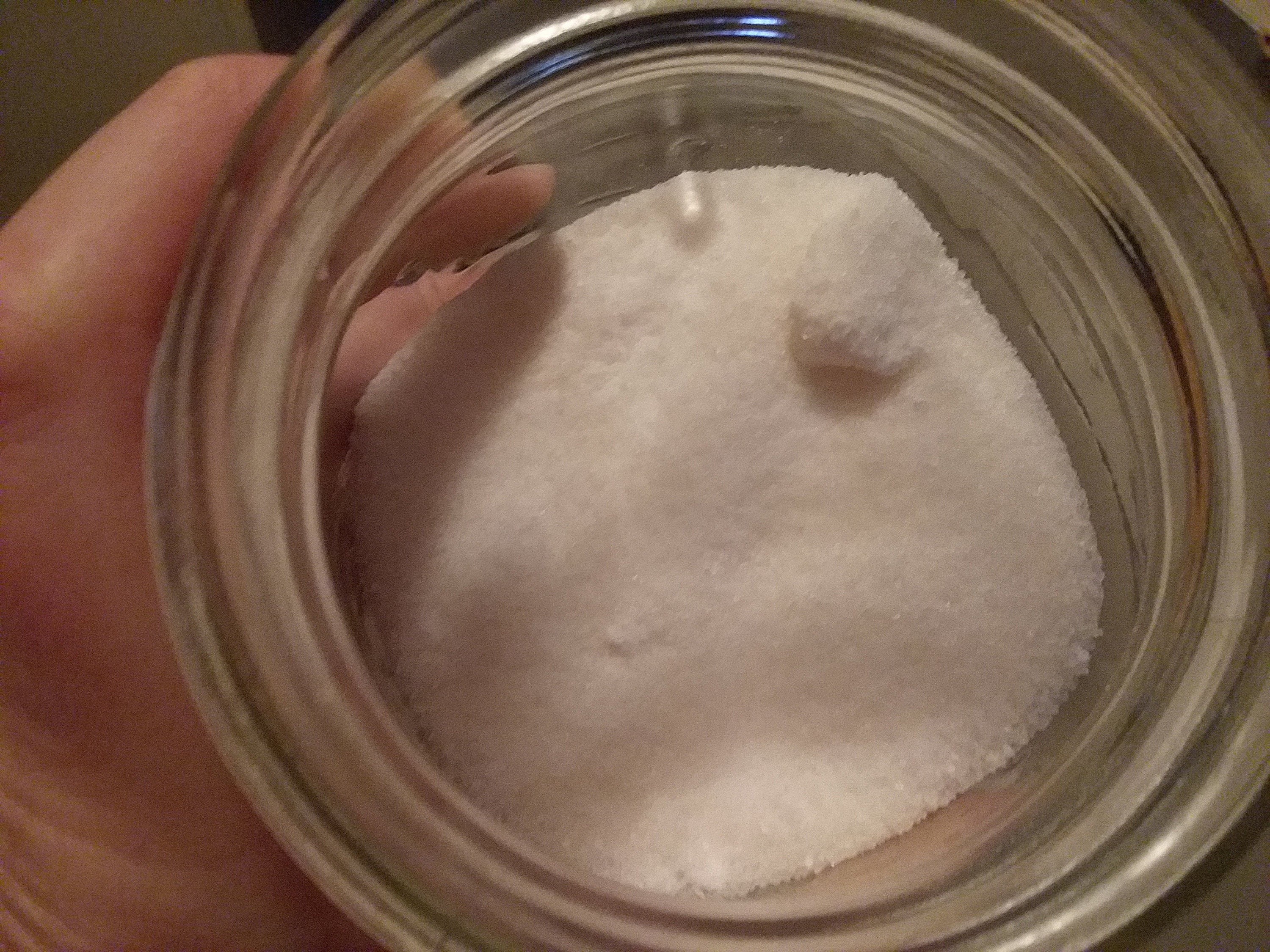 Borax can be a wonderful ingredient for household cleaners and I use it as a natural emulsifier in some of my body care products. Borax is the brand that mines in Death Valley but it's actually called sodium borate or boric acid. It comes in a 5 pound box for 2 or 3 bucks and you can find it in the laundry aisle. This was harder to find then the soda ash, usually in Walmart, Target and other large stores but when I moved to Dunsmuir, California I have to remember to buy it when doing my shopping in the larger city nearby because they didn't have it in the local store.
Sodium borate mining has been a human tradition since its discover in the 8th century AD in Tibet. Its natural occurs in areas with ancient lakes, they use a solution to break down the borate crystals and then evaporate off the solution. What is left is a fine white powder that dissolves in water, this what we use for this recipe. 
We are only using 1 cup from the box and I would estimate a cost of around 40 cents. EWG does classify in high concentrations so don't inhale it or touch with bare hands as it can irritate the skin.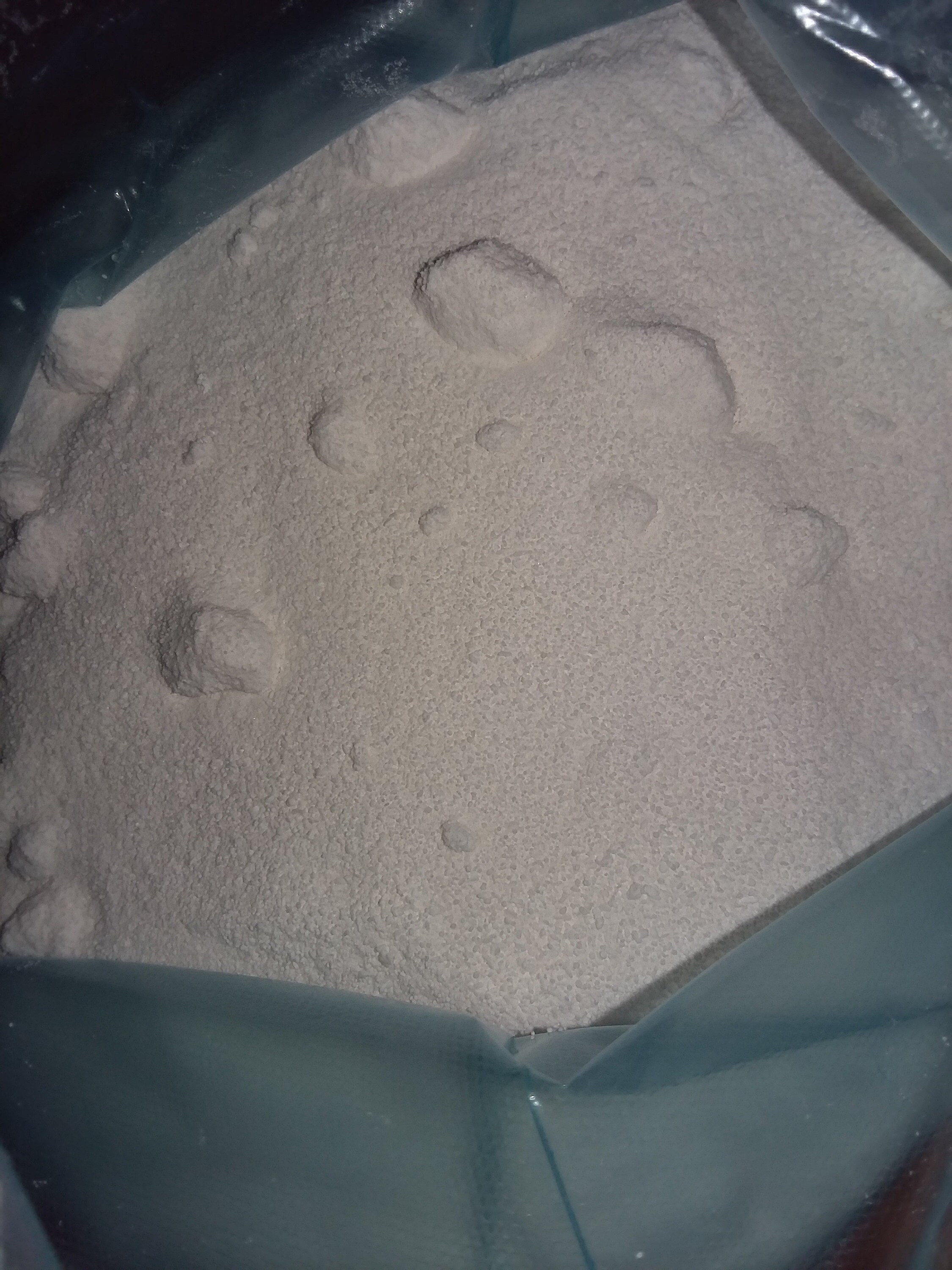 Arm & Hammer Super Washing Soda is found in the laundry aisle in a 5lb box for just 3 to 4 bucks. Only using a cup of the product I would estimate the value to be around 50 cents. You can also make your own washing soda from baking soda. I put a link in the resources to another blog that shows you how to do this. EWG classifies washing soda as safe with no hazards to human health.
The only thing I had to procure this week was the grated coconut oil soap. Some recipes have different bar detergents you can substitute in, however I love homemade soap and my friend happened to have a coconut oil based soap she made for laundry. 
Coconut oil soap is superior to other types of bar detergents for laundry because it is dry soap with light suds perfect for cleaning clothing while also being gentle. If you can find it from a local soap maker it is clean without added fragrances or fillers. Its green because its locally made, not having to be shipped around the world and packaged. 
There is also the added bonus of supporting a local business. Why make Walmart or Amazon CEOs richer when you can help your neighbor put their kids through school? I'm using Beloved Soaps grated coconut oil soap, I put the link to my friends Etsy page in the resources.
One grated bar of coconut soap is around 7 bucks and we only use about 2 bucks worth for the recipe. If you add all our ingredients up we have a total of $2.90 for a batch of this laundry soap gel. The gel should last around 25 loads, for my household that would be a month or two of laundry.
Do It Yourself Gel Laundry Soap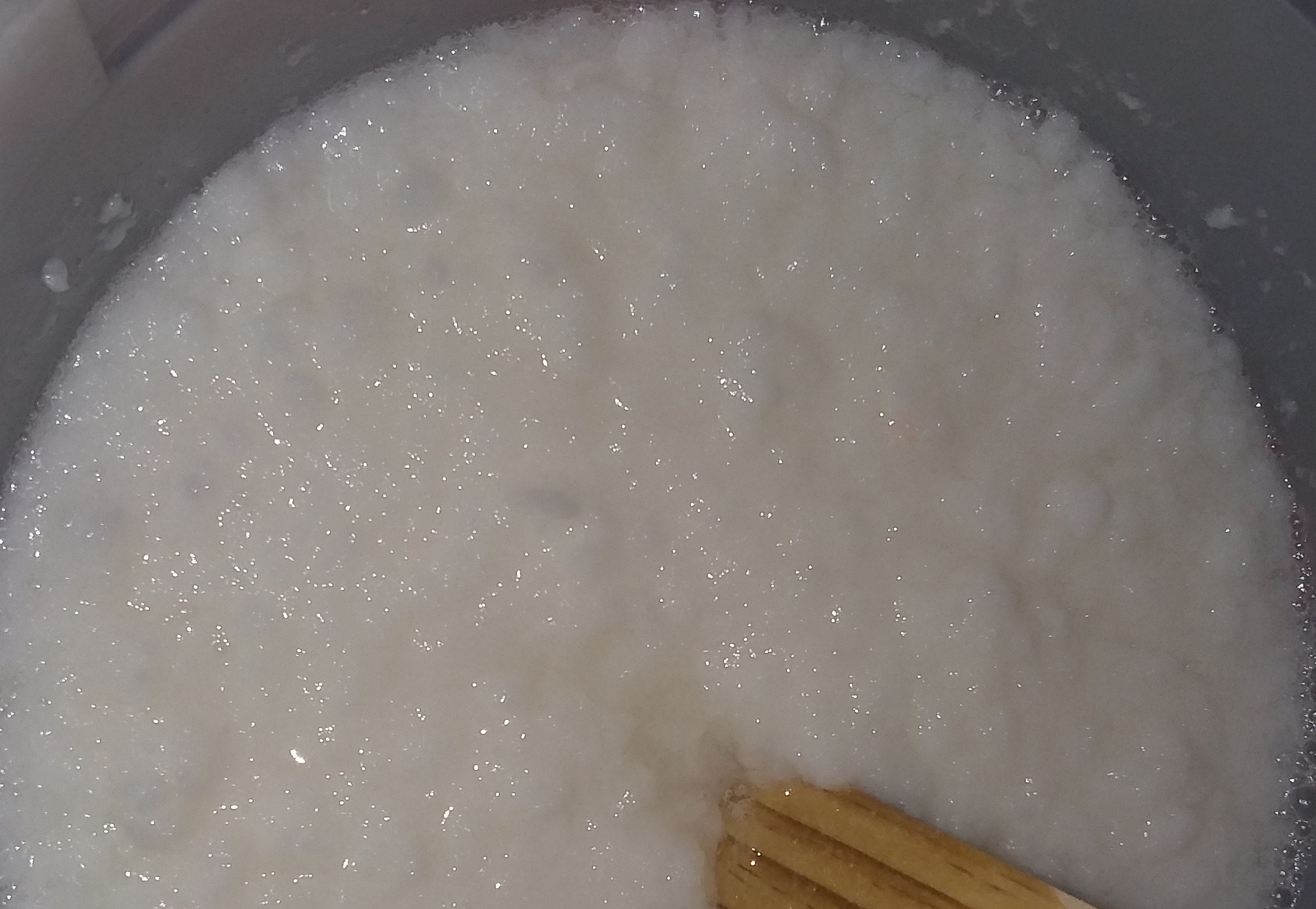 You will need about 15 minutes to mix this up and it's best if you let if gel up overnight but is ready for use right away.
1 cup Borax
1 cup Arm & Hammer Super Washing Soda
1 cup grated Beloved Soaps coconut oil soap
1 cup hot water + about 11 more cups warm water
Essential oils for scent (optional)
Mix the two dry powders in a large plastic container. It should be large enough for your final laundry soap amount and have a lid for storage, preferably a large opening is good so you can scoop out with a measuring cup.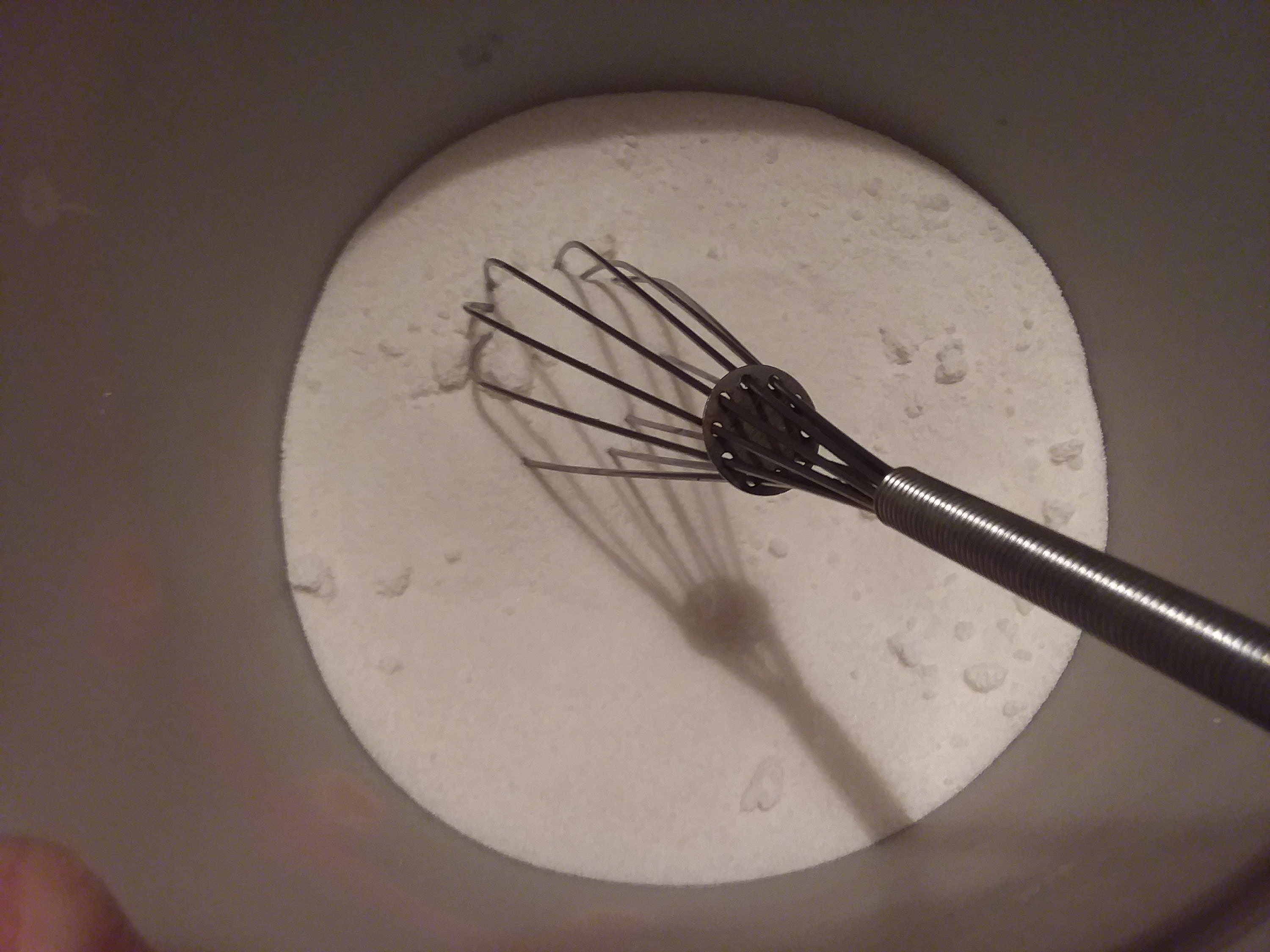 Dissolve grated bar soap in 1 cup of hot water. Put these in a small pan and dissolve on low heat.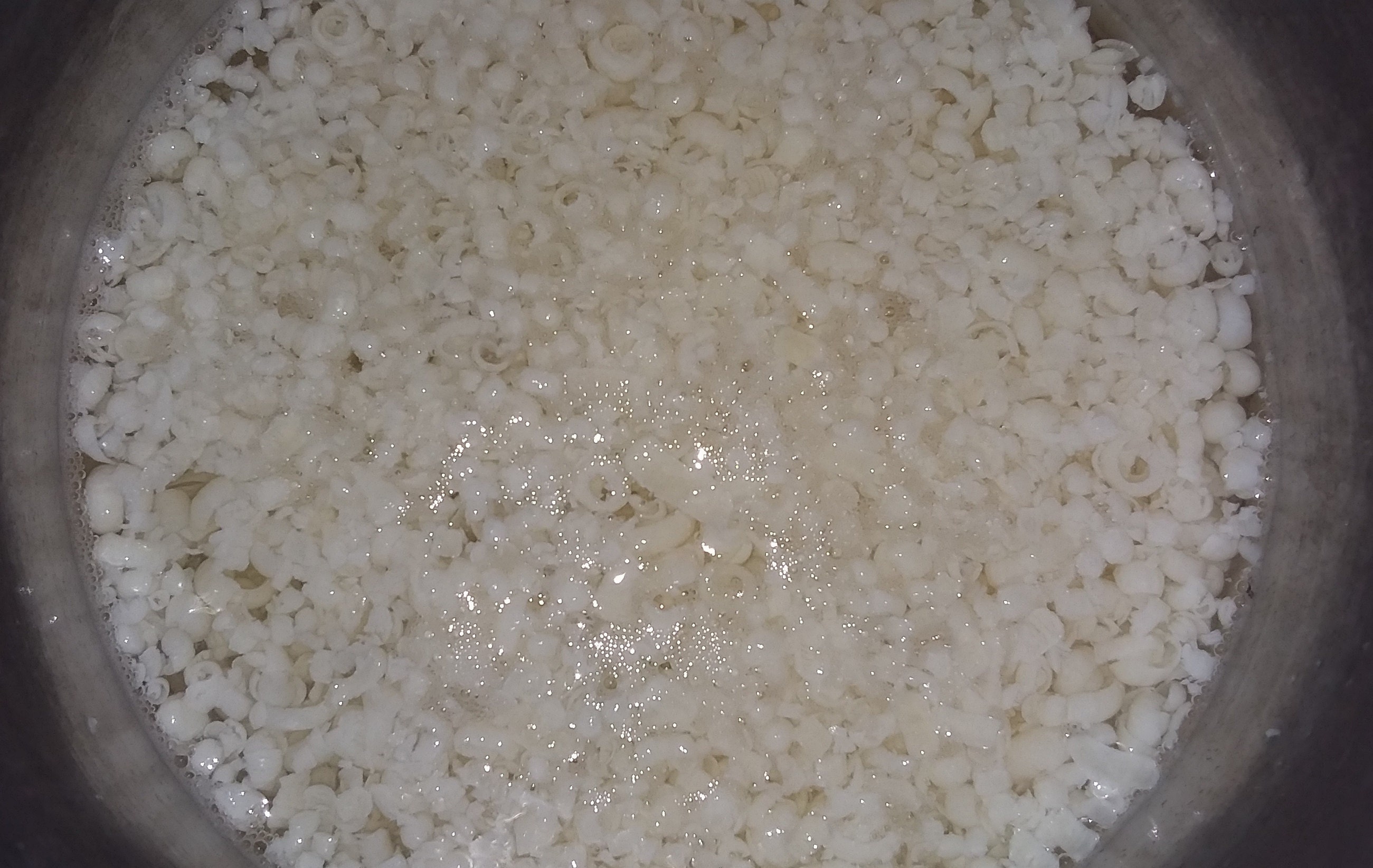 Do not let it foam up. This is the longest part of the soap making process.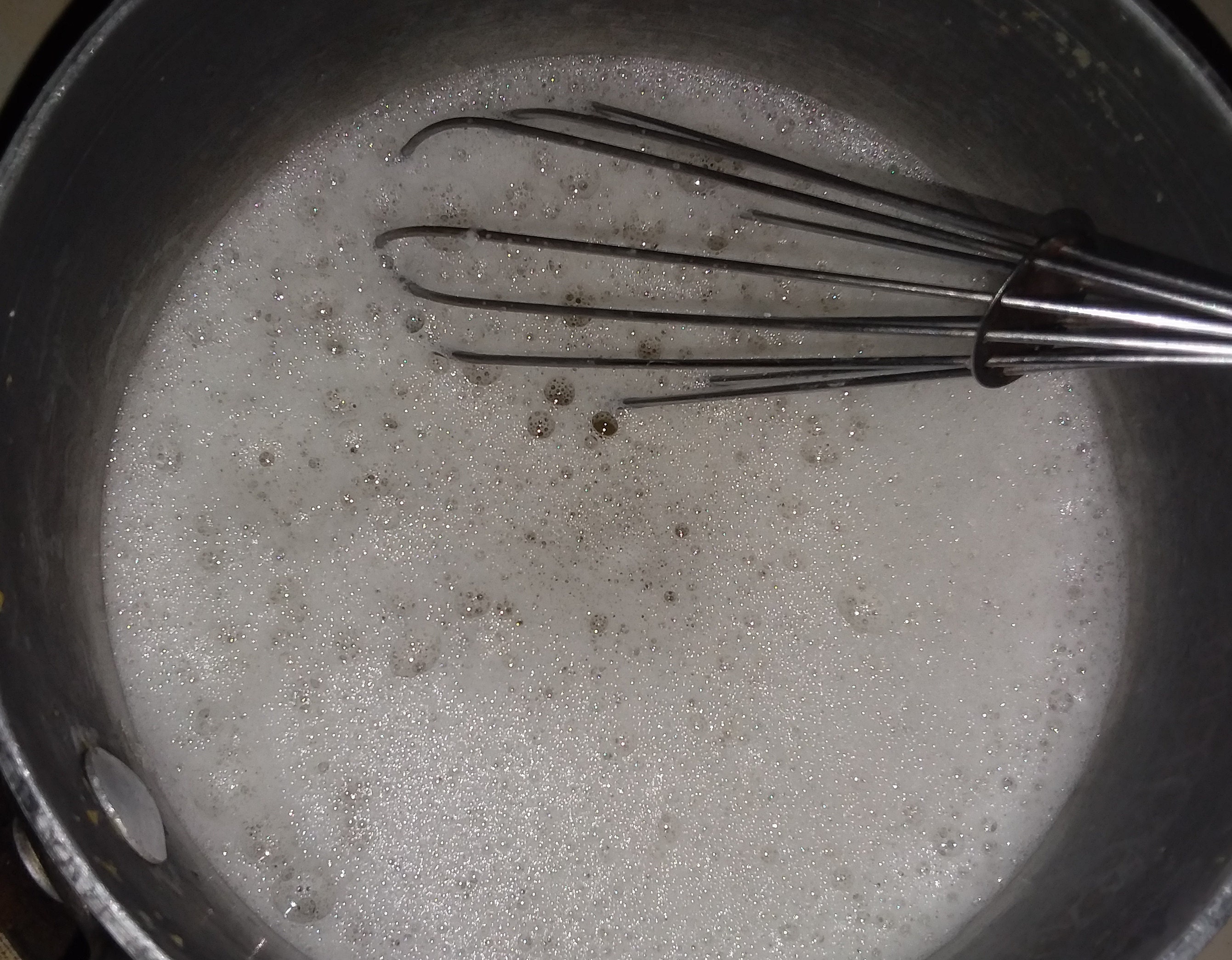 Once dissolved pour this mix into the powders and mix together. It will get really clumpy and sticky.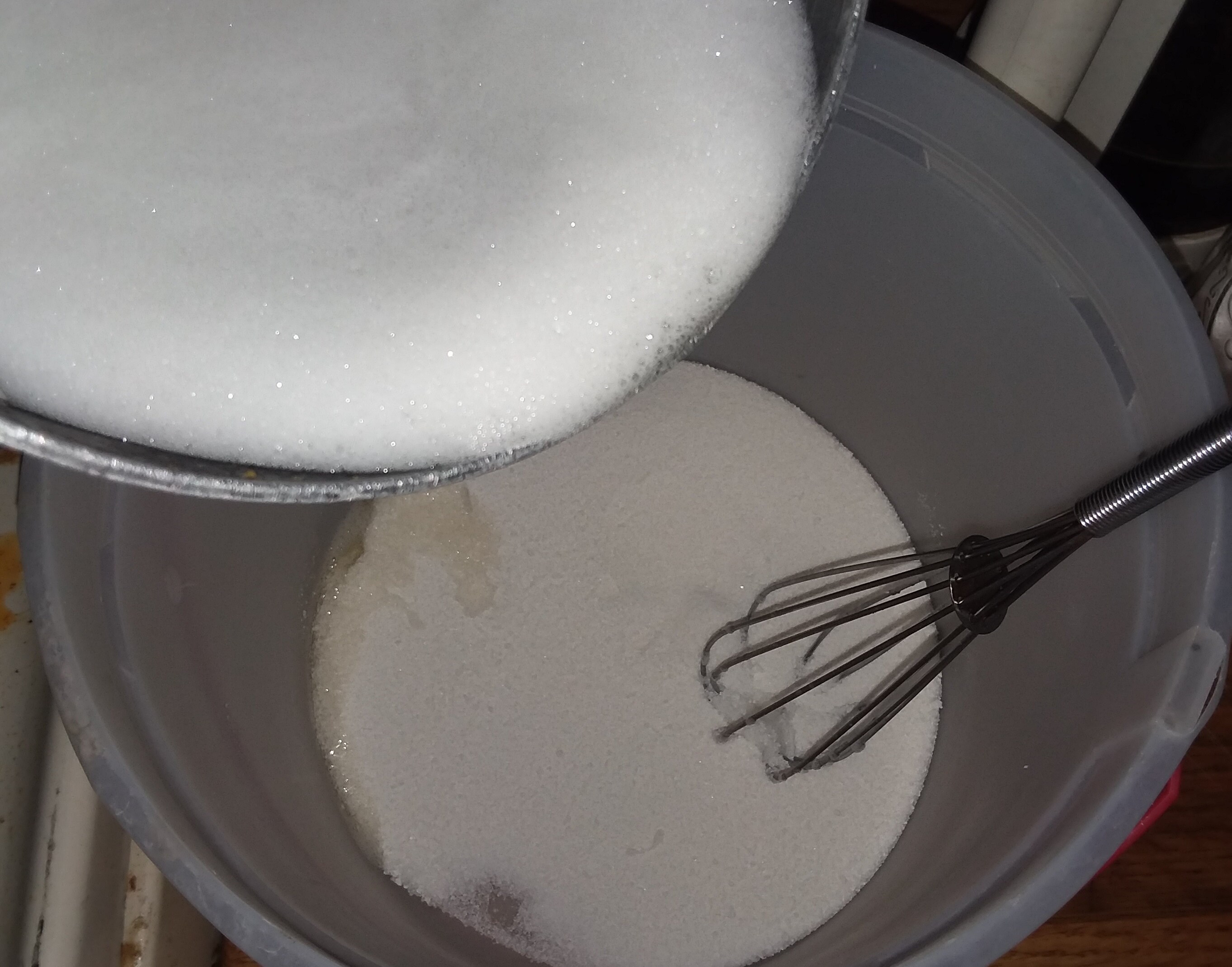 Slowly add the additional 11 cup of warm water and mix with a whisk. 
I then upgraded to my immersion blender to finish the dissolving the powerders. This took about 5 minutes of mixing. There will be a layer of foam and then the gel soap will be a nice translucent consistency. 
Now is when you may add essential oils for a naturally scented laundry soap. I usually add a little rosemary, patchouli and cedar to mine.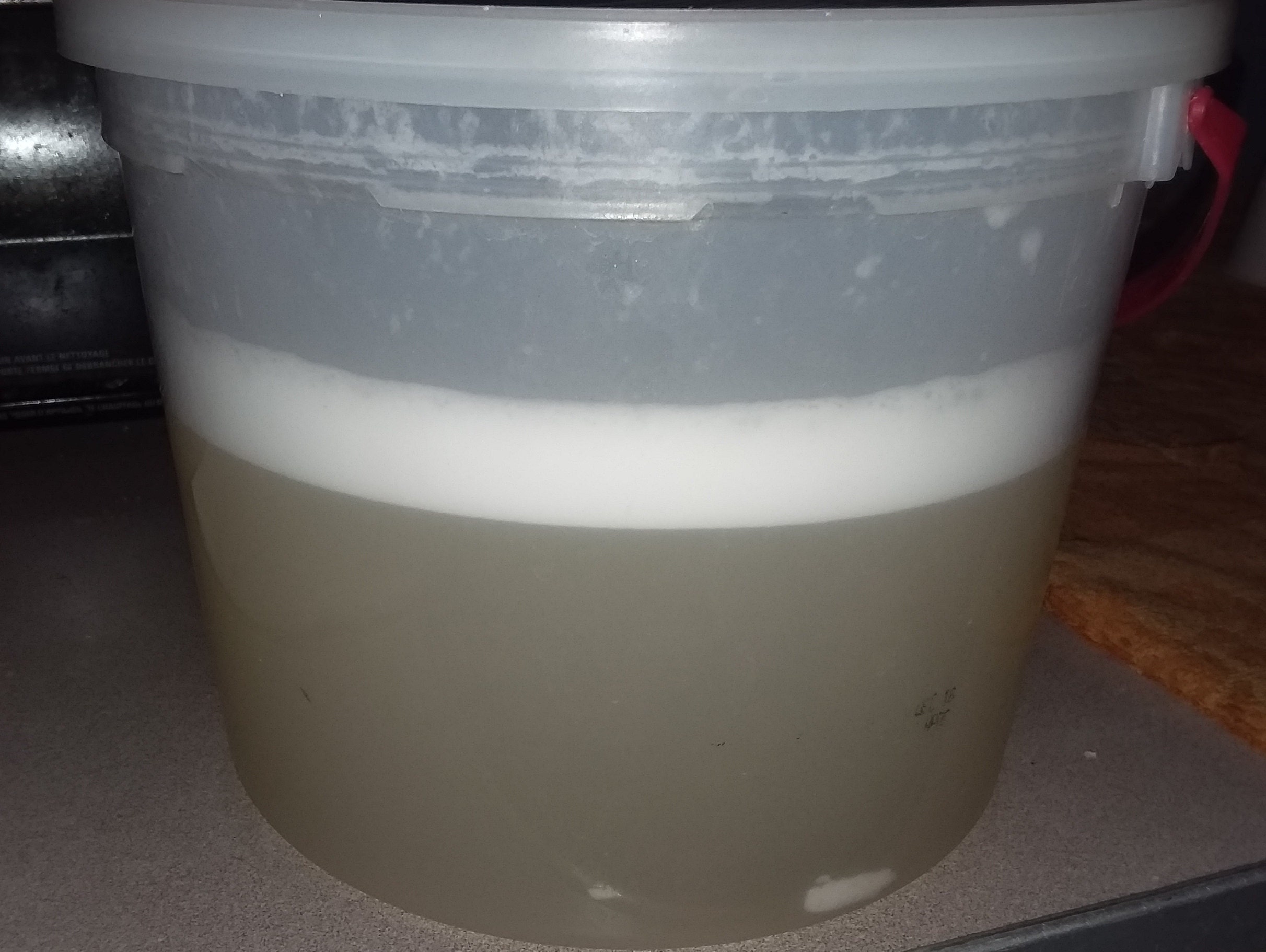 It is ready to use if all ingredients are dissolved. About ½ cup in a energy efficient washer and about ¾ cup in a regular washer. You may let it set up overnight and it get thicker and opaque consistency.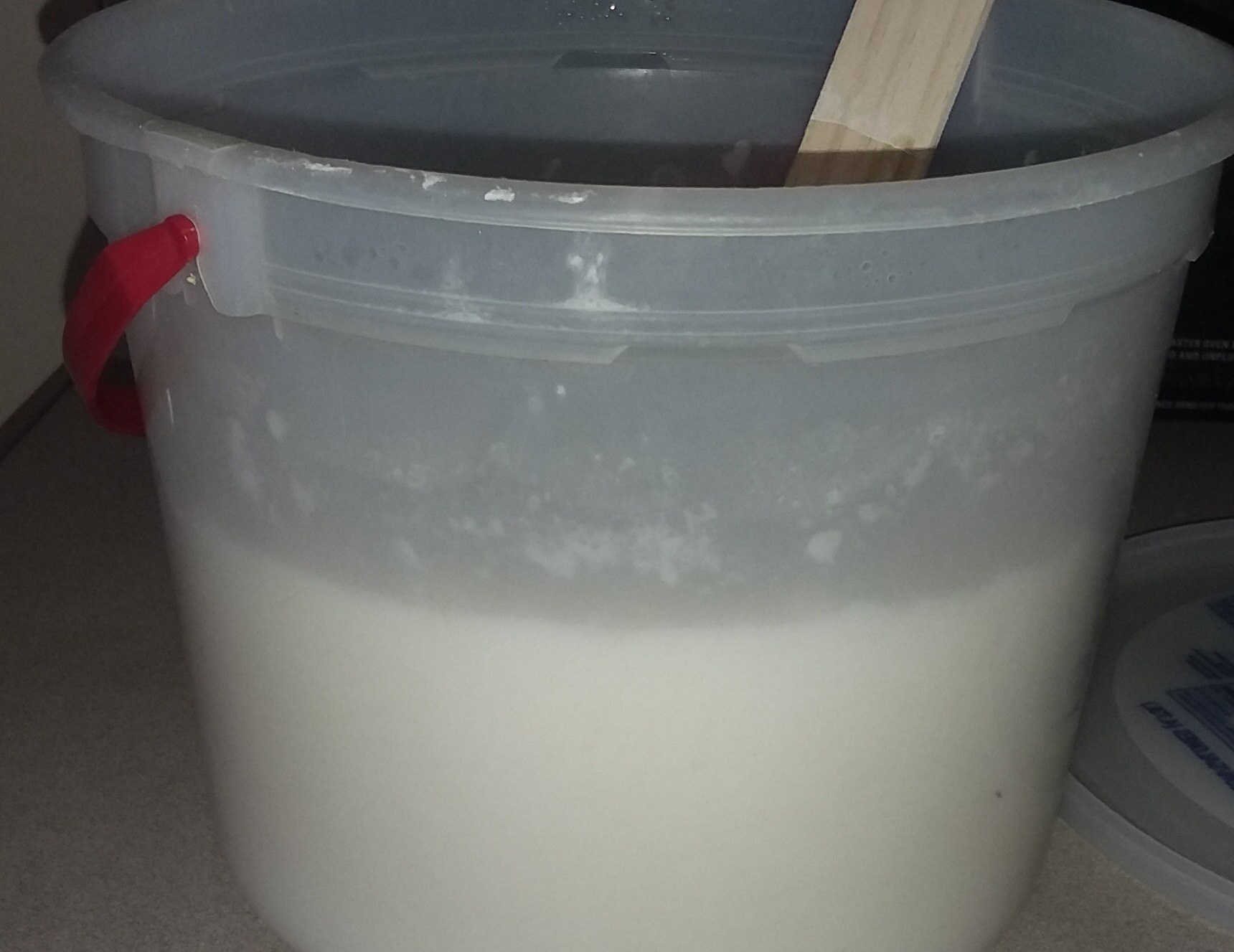 Don't' forget to consider skipping the fabric sheet in the dryer too! There are felted wool balls that are reusable that make a great fabric sheet substitute. Just put a few drops of essential oils (the yellow dots in picture) on them toss in with clothes for fresher clean clothes and to eliminate the static cling. I got mine from a local craft fair but they are becoming popular amongst soap makers, essential oils distributors and in health food stores in the laundry aisle.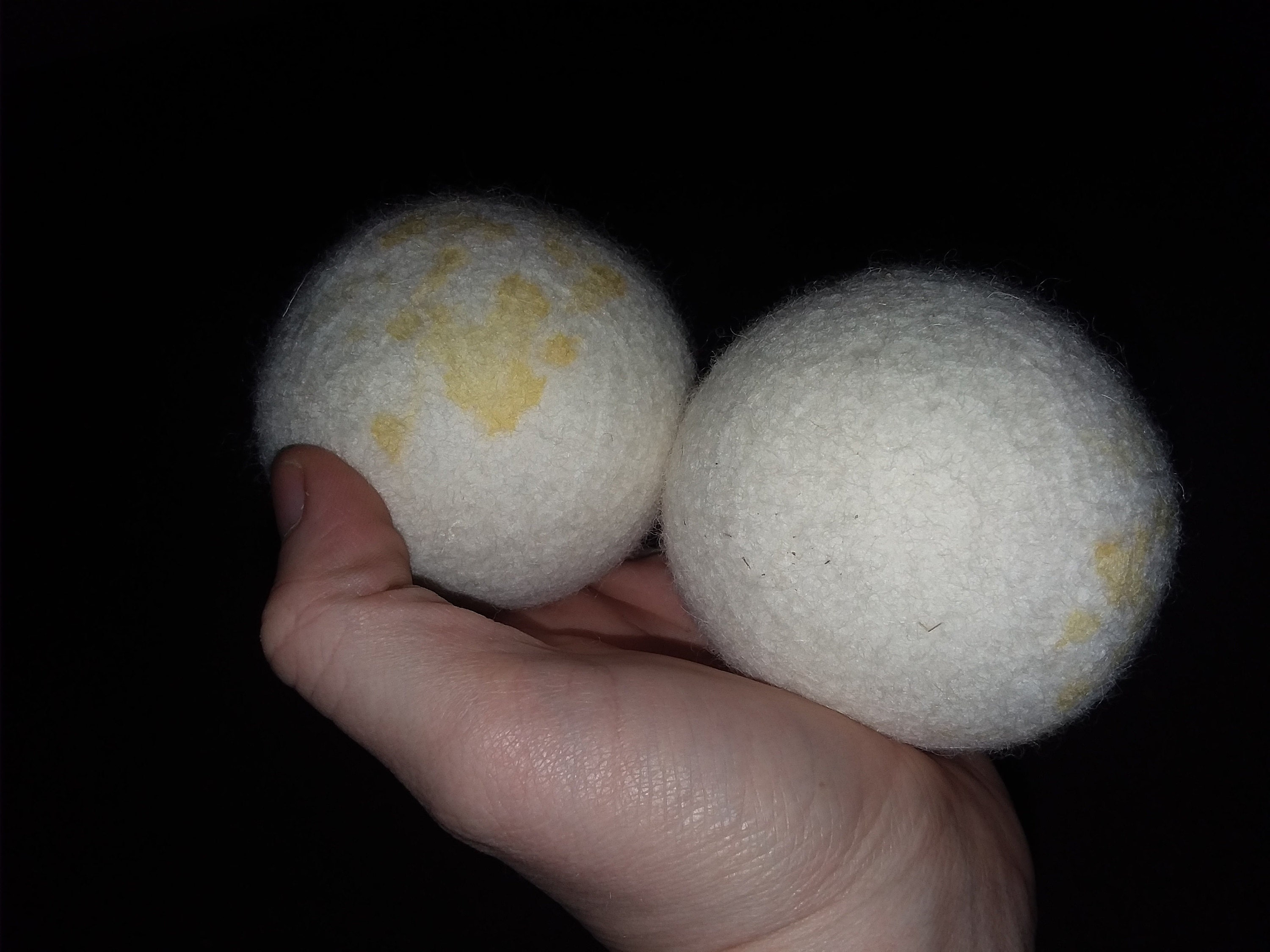 Green Laundry Detergents Price Comparison 
With the advancement of the human race and just becoming more aware of the burden we are to our planet, green laundry detergents are becoming more and more popular. 
Even large stores like Walmart and Target carry several brands. Here is breakdown of how those brands compare to our DIY Laundry Soap cost per ounce. It only cost $2.90 for our batch of soap and there is around 110 ounces therefore it only cost 2 cents per ounces of soap.
Mrs. Meyer's Clean Day Laundry Detergent - 97% plant derived, 82 cents per ounce
Method 8X Free & Clear Laundry Detergent - 85% plant derived, $1.42 per ounce
Tide PurClean - 65% plant derived, 20 cents per ounce
The cheapest green laundry detergent I found is still 10 times as expensive per ounce as our homemade laundry soap.
Heart of the Matter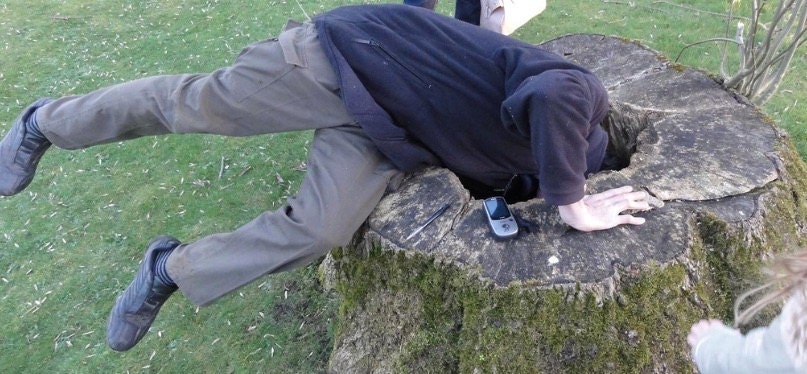 This is just an example of how a small change in your life can lead to an entire new reality. Being a little more aware of something as simple as laundry detergent helps you make an informed decision to use greener products or make your own to save money and have less waste in the process.  
It starts with following your inspiration, in my case the inspiration to make things for myself. Gel Laundry Soap was the first step the lead me to this reality where I have my own business Uplifting Products. 
I felt so empowered by making something that is normally made by a giant billion dollar company that it lead to an avalanche of "I can do it!"s. This helped changed how I now live my life everyday.
Did you make the laundry soap? How did it turn out?
What other green cleaners do you want me to cover on the blog?
What was the first thing that sparked your green lifestyle change?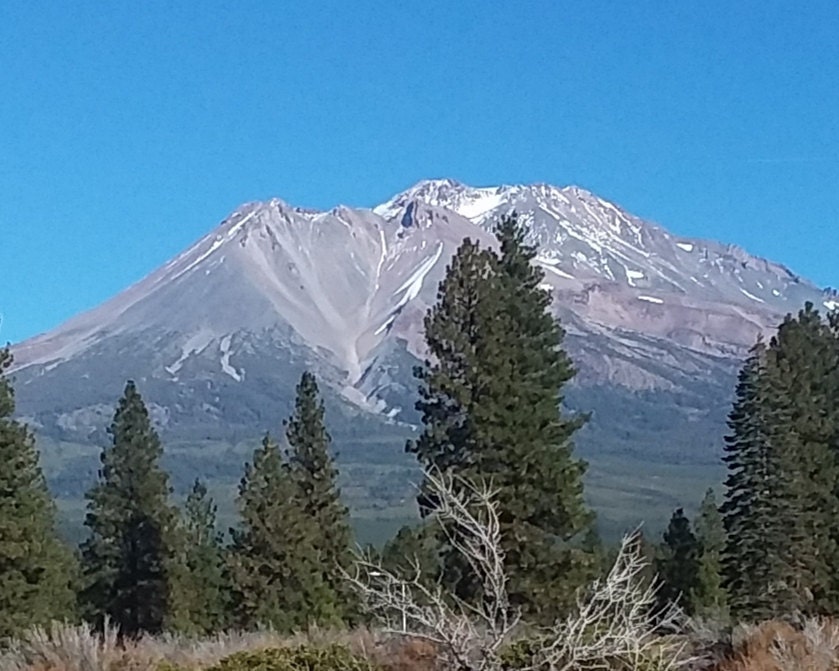 <3 from Shasta
Dakota
Resources:
Beloved Soaps Etsy Page; etsy.com/shop/BelovedSoaps?ref=l2-shopheader-name
Clark Community College Course Description; catalog.clark.edu/course-descriptions/envs/
Enviornmental Working Group Chemcial Database; Laundry Detergent: General Purpose: www.ewg.org/guides/subcategories/47-LaundryDetergentGeneralPurpose
Statista: Leading Laundry Detergent Brands in the U.S.; www.statista.com/statistics/188716/top-liquid-laundry-detergent-brands-in-the-united-states/
USA Today: The Best Eco-Friendly Laundry Detergents of 2017; Chan, J.; April 21, 2017; www.usatoday.com/story/tech/reviewedcom/2017/04/21/green-up-your-laundry-this-earth-day-with-the-best-ecofriendly-detergents/100739334/
Eco-Cleaners for the Home; 2013
Borax Mining in Death Valley; www.legendsofamerica.com/ca-boraxmining/
Wikipedia: Borax; en.wikipedia.org/wiki/Borax
How to Make Washing Soda; naturesnurtureblog.com/how-to-make-washing-soda/